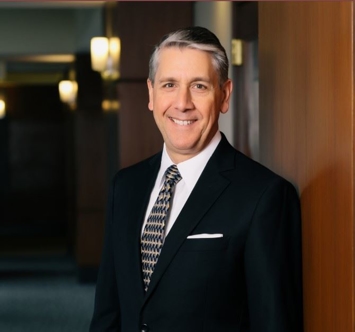 McIntyre Tate LLP in Rhode Island has built a reputation for being able to stand up for our clients, whether they are an individual or a company. In fact, companies across the state rely on Attorney Stephen Prignano, who is also a Partner of our firm, whenever they are in a legal bind.
In recognition of all he has accomplished for our clients, Attorney Prignano has been named as a Best Lawyers in America® 26th Edition member for his work as a Commercial Litigation – Defendants attorney and a Product Liability Litigation – Defendants attorney. This remarkable achievement for Attorney Prignano is underlined by the fact that he has been recognized in Best Lawyers® each year since 2010.
From all of us at McIntyre Tate LLP, we want to thank Best Lawyers® for giving this title and honor to Attorney Stephen Prignano. We also want to thank our legal peers who made this achievement possible. Best Lawyers® is famous for its "Purely Peer Review™" tagline and selection methodology. It is through the statements, testimonials, and praise from our peers, like attorneys at neighboring law firms, that Attorney Prignano earned the Best Lawyers® selection for 2020.
You can learn more about Best Lawyers® by clicking hereand visiting the organization's official website.
More About Attorney Prignano
Other than his several Best Lawyers® selections, Attorney Stephen Prignano has earned recognition from a variety of other professional organizations. For example, he has been named to both New England Super Lawyers® and Rhode Island Super Lawyers® for more than 10 years.
Although, it is important to realize that Attorney Prignano has found success in community and charitable efforts as well. He is an active participant with the Center for Missing and Exploited Children, providing his legal services pro bono for the group. He is also a member of the Pro Bono Collaborative in Providence advisory board, lending his legal insight and guidance as needed. He has also been presented the "Champion for Justice Award" from the Roger Williams University School of Law, which honored him for helping advance social justice as a whole in Rhode Island.
To find out even more about Attorney Prignano, or to see how he can help you with your next commercial litigation case, call McIntyre Tate LLP at (401) 351-7700 today.