Rhode Island Child Custody Attorney
Compassionate Counselors with 150+ Years of Combined Experience
Getting a divorce can bring about a variety of stressful and overwhelming issues, especially if you and your spouse cannot agree about how matters relating to your children will be handled. At McIntyre Tate LLP, we have seen the way child custody and visitation schedules are contested between divorcing spouses and how it can ruin any remaining amicability.
It is highly advisable that you speak with a Rhode Island custody attorney about your goals and retain representation early on. If you and your spouse are not able to come to agreements and you are forced to go to litigation, our firm has a thorough understanding of child custody laws and we are here to represent your needs aggressively in court.
---
Contact us at (401) 351-7700 to speak with our R.I. child custody attorney
---
Understanding Rhode Island's Child Custody Laws
Rhode Island Code Section 15-5-16 covers everything from alimony and counsel fees to the custody of children. In this statute, you will find information on:
Visitation rights for non-custodial parents
Grounds for changing custody to the non-custodial parent
Removal of the receiving of public assistance as a factor in determining custody
Removal of the right to custody for any parent convicted of certain sex offenses
How domestic violence accusations can affect custody and visitation agreements
Protections for those serving in the military – custody or visitation cannot be taken away solely on the grounds that a parent is absent or has relocated due to their service in the military
Rhode Island Code 15-5-19 covers child custody as it relates to restraining orders. Restraining orders may affect a parent's ability to visit with their children. Violating a restraining order may even be grounds for the court to transfer custody to a non-custodial parent.
Protecting the Rights & Best Interests of Your Child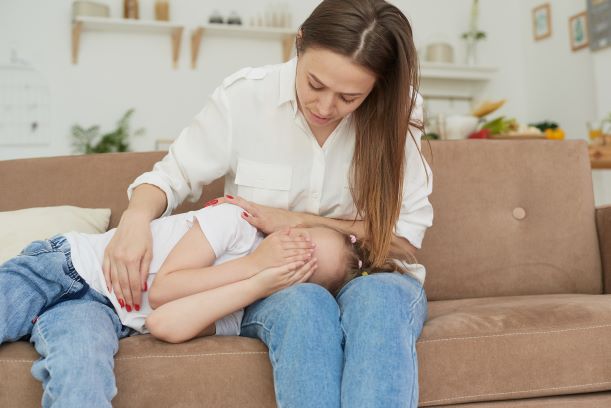 Our top priority is to assist divorcing couples with children to come to agreements in the most effective and stress-free manner possible. We keep the best interests of your children in mind at all times and have the experience and tact to handle the most delicate issues. With over 150 years of combined experience and our dedication to achieving a successful outcome, we take a team approach to negotiate child support, visitation, and custody issues.
Our firm has worked with clients in a variety of divorce cases, including those involving the following issues:
Visitation schedules
Child support payments
Child custody agreements
Modifications to custody/visitation
Modifications to child support
How Is Child Custody Determined in Rhode Island?
Rhode Island Code Section 15-5-16 is the Uniform Child Custody Act, the body of custody laws that detail the requirements for determining child custody in this state. Although joint custody is an option, it must be agreed upon by both parties. The Rhode Island family courts rarely ever hand down a ruling of joint custody.
The factors they consider when making custody determinations are as follows:
The parent's wishes
The child's preference (it is up to the court's discretion whether the child is deemed mature enough for their preference to hold weight in a custody determination)
The observed relationship between the child and both parents
The adjustments the child would have to make (new city of residence, new school, etc.)
The mental and physical health of the child and parents
The moral fitness of both parents
The willingness and the ability to carry out parental duties
Learn more in our blog "Types of Child Custody in Rhode Island".
What is the Difference Between Legal and Physical Custody in RI?
The difference between legal custody and physical custody is that:
Legal custody refers to a parent's ability to make important life decisions on their child's behalf
Physical custody refers to where the child will live
In context, legal custody involves the decisions that impact the child's life on a day to day basis, such as where or whether they attend church services, how they are educated, etc. Physical custody impacts who the child lives with and their home life.
hOW TO oBTAIN Sole or Joint Custody
The Rhode Island family court judges typically do not grant joint custody. That is usually a decision entered into by both parents in non-litigated divorces.
Sole custody, as it sounds, refers to the child living with one parent. It does not mean that the other parent can never see their child. Only that one parent is non-custodial but has visitation rights.
Joint custody refers to situations where children share time living with each parent.
---
Related: Child custody for gay parents
---
Modifying a Child Custody Order
If there has been a substantial change in your circumstances or the circumstances of your child's other parent, you may be able to petition for a modification of a finalized custody order. You may be able to file an appeal with the Rhode Island Family Court over a custody action. In the event that the custodial parent repeatedly fails to comply with a family court order, the court may consider this as grounds for a change of custody to the noncustodial parent.
Speak with a lawyer about your unique situation to learn your options.
Rhode Island Child Custody Forms
Many of the forms you will need for child custody overlap with the forms you would need for related issues such as child support and divorce. Below are links to Rhode Island government resources where you can find lists of all custody-related forms:
Emergency Custody in Rhode Island
You may be able to obtain temporary, emergency custody of your child pending a Family Court decision. Judges typically do this in extreme situations but discuss this with your lawyer if you believe there is a strong reason to obtain custody of your child immediately.
Child Custody & Divorce Mediation
Rhode Island Code 15-5-29 details mediation proceedings involving custody and/or visitation. Some of the topics covered include:
The Family Court may direct parties to participate in mediation in an effort to resolve their differences concerning the topics of custody and visitation.
The Family Court can order mediation and postpone a divorce trial until mediation is complete, in hopes of resolving some of the issues outside of court.
The Family Court can order mediation after a divorce trial. For example, they may postpone the entry of their decree pending the outcome of the post-trial mediation.
Fathers' Rights in Rhode Island Child Custody Cases
In Rhode Island, fathers have equal rights when it comes to custody and visitation. Mothers have no inherent advantage over fathers in this arena. For custody cases that are heard in Family Court, the factors the judge will consider do not include whether the parent is the father or mother.
Contacting Our Rhode Island Family Law Firm
Our firm has been recognized for our dedication to excellence. As a larger firm, we have the resources and manpower to handle even the most complex and difficult cases. We realize that every family and case are different and are proud to provide personalized legal attention.
---
Contact us at (401) 351-7700 to discuss your needs with our RI family lawyers.
---