Call our Covid-19 LEGAL HELP LINE:
(401) 443-2005
We offer two complimentary programs to help you in this time of crisis:
Clinic - Free 15 minute call with a McIntyre Tate lawyer for responses to your immediate legal questions;
Legal Consults - For those in need of more detailed legal advice, schedule a complimentary telephone conference with one of our McIntyre Tate lawyers.
Click Here For More Information
Celebrating 25 Years of McIntyre Tate LLP

McIntyre Tate LLP was founded 25 years ago to provide the residents of Rhode Island with sophisticated legal representation.

Read our blog to learn more

McIntyre Tate team of Attorneys

Deborah Tate and Robert Parker Win in Parental Relocation Case

Read here to learn more

Boutique Firm Service

Big Firm Experience

We offer clients superior experience and a supportive environment to resolve their issues.

Meet Our Team

Providing First Class Counsel

to the People of Rhode Island

We emphasize cooperative strategies for seamless results that make sense for your situation.

Contact Us Today
As Seen In: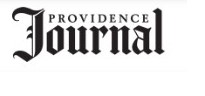 Named Among the
Nation's Leading Lawyers
Locally Trusted. Nationally Acclaimed.
Preeminent Rhode Island Family & Civil Law Attorneys
A Renowned Team of Trial Lawyers Committed to Your Success
McIntyre Tate LLP provides more than just legal representation. We believe part of our role as attorneys is to offer a supportive environment for our clients who are facing difficult personal matters, such as domestic violence, uncontested divorce, family law or civil law issues. Our lawyers and staff offer attentive, personal, and hands-on client service when you need it most. The team approach we take means you always have an attorney who understands the issues of your individual case.
Established in Providence, RI for Over 25 Years
Our offices are conveniently located in Providence, Rhode Island. We have established strong roots in the legal community for more than 25 years and we regularly appear in all Rhode Island County courts, including Providence, Kent, Washington, and Newport Counties. With more than 150 years of combined experience, our skilled Rhode Island attorneys have been featured as speakers at seminars and continuing legal education classes and have published numerous articles. We are proud of our accomplishments and we utilize our knowledge to provide clients with sophisticated legal representation.
Contact a Rhode Island attorney at the office of McIntyre Tate LLP to learn more about our firm. We can be reached at (401) 351-7700.
Unparalleled Experience. Unsurpassed Service. Unmatched Dedication.
Six of our attorneys each have 25+ years' family law experience – a depth of practice few others can match.

We work as a cohesive team to create concise legal solutions & compassionate client services

We utilize networks of paralegals, support staff, & experts needed to leverage high-end cases

We are highly selective about the cases we take on & limit our caseload to ensure individualized service

Every case prepared thoroughly for trial if court intervention or litigation becomes necessary
Ranked a Tier 1 Law Firm by U.S. News & World Report
Recognized for Distinction in the Legal Field
We know that clients come to us seeking a different type of experience: they want to feel supported at every step, but more importantly, they want to know that their attorneys are working tirelessly to secure satisfactory results. Our firm has set the standard high, and in exchange, we have been named among the top law firms in the state and nation.
In fact, McIntyre Tate LLP is consistently recognized by U.S. News and World Report as a "Tier 1" Rhode Island law firm. We are known for thorough preparation and effective handling of cases while also keeping the best interests of our clients in mind. Our entire firm is dedicated to assisting individuals, families, businesses and corporations across Rhode Island in a range of legal matters. We understand that each client has unique needs and goals, and we tailor our practice to provide individualized representation to each client.