MCINTYRE TATE COVID-19 LEGAL HELPLINE (401) 443-2005
As Seen In: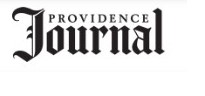 Click here to view this article

- McIntyre Tate Partner Deborah Tate is quoted in this article regarding Covid-19 Family Law issues
Click here to view our recent article
CONTACT US FOR ANSWERS TO YOUR COVID-19 LEGAL QUESTIONS
The lawyers of McIntyre Tate are ready to assist with answers to your most important Covid-19 legal questions. We offer two complimentary programs that you can access today.
Our Covid-19 Legal Clinic -- get quick answers to your Covid-19 legal questions in a complimentary 15 minute call with one of our lawyers. Call us today at (401) 443-2005.
Schedule a Legal Consult -- For those with more complex issues or who need more detailed legal advice, tell us about your situation and legal questions using the form below. We will contact you to schedule a more in-depth, complimentary legal consult at your convenience.
Your Covid-19 legal questions answered by our knowledgeable team of attorneys. We offer legal support in the following areas:
Family Law
Domestic abuse protection
Child custody and visitation
Child support issues and child support enforcement
Protecting assets, financial restraining orders
Elderlaw/Probate
How to legally help a parent/relative/friend in a nursing home or hospital
Prevention of exploitation of elders
Asset protection
Obtaining $1200 federal relief for seniors
Protection from evictions, foreclosures, and creditors
Emergency guardianship
Powers of attorney/ Durable Powers of Attorney for Health Care
Dealing with trustees
Creation and management of special needs trusts
Business law
Issues relating to force majure clauses in contracts
Insurance coverage issues
Landlord/tenant/lease issues
Contract extensions
Other helpful links:
Blue Cross & Blue Shield of RI COVID-19 page including specific info for BCBSRI members
UnitedHealthcare COVID-19 page including specific info for UnitedHealthcare members
Providence City Council Important COVID-19 Resources for Providence Residents & Businesses
Providence City Hall FAQs about COVID-19
Employer Sick Note -- for anyone struggling to receive a doctor's note to stay home from work, this letter by Thundermist Health Center explains that healthcare workers are too overwhelmed to see people with mild to moderate symptoms in person.
MLP Boston COVID-19 Digest -- frequently updated resource with info for RI and MA, including Housing/Shelter, Food Security, Employment, Health Insurance, Immigration (Public Charge Updates!), Utilities, and more
RI Delivers is Rhode Islanders' connection to help for those living in quarantine or isolation due to coronavirus disease 2019 (COVID-19). Our goal is to ensure that for this temporary quarantine period, you have what you need to safely remain home and monitor your symptoms. For more info about services available, click here: http://www.oha.ri.gov/deliveryoptions/
If you are an artist looking for financial support and resources
RIDOH has activated an information line for COVID-19. For general COVID-19 questions, please call 401-222-8022 or email RIDOH.COVID19Questions@health.ri.gov. This is the COVID-19 Hotline that RIDOH has available to the public 8:00am to 8:00pm both Saturday and Sunday. (After hours people are being directed to call 211.)
For COVID-19 information and employment questions, please call the Department of Labor and Training at 401-462-2020, or email dlt.covid19@dlt.ri.gov. People experiencing a behavioral health crisis can call BH Link at 401-414-5465.
Resources For COVID-19 information and resources in American Sign Language, please visit the Rhode Island Commission on the Deaf and Hard of Hearing's COVID-19 page: http://www.cdhh.ri.gov/covid-19/
Use the form to contact us, tell us about your circumstances and legal issues. Our office will contact you promptly: