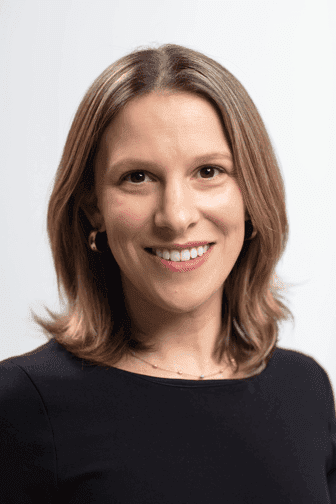 Laura Ruzzo Reale has been an associate at McIntyre Tate LLP since 2015, and the firm is proud to elect her as a partner.
As a Rhode Island native, Rhode Island Super Lawyers' Rising Star honoree, and associate at McIntyre Tate LLP, Laura Ruzzo Reale provides outstanding legal services within the firm's family law practice. Now, she has been elected a partner of McIntyre Tate LLP, where she will continue to have an impact on the nationally recognized Rhode Island firm.
Before joining McIntyre Tate LLP, Ruzzo Reale practiced matrimonial law at a venerable law firm in Boston. Since joining McIntyre Tate LLP in 2015, Ruzzo Reale has handled two cases in the Rhode Island Supreme Court and helped set important legal precedents. She was first recognized by Super Lawyers in 2017 and brings national acclaim to the firm.
Together, the attorneys at McIntyre Tate LLP have more than 150 years of combined legal experience in family law and civil litigation. The firm recently celebrated 25 years of unparalleled experience, unsurpassed service, and unmatched dedication. With Laura Ruzzo Reale as a partner, McIntyre Tate LLP will be able to continue its legacy of providing clients with sophisticated legal representation.
To learn more about Attorney Laura Ruzzo Reale and the firm or request a consultation, please visit mcintyretate.com.